NEW PATIENT SPECIAL OFFERS!
Chiropractic New Patient Initial Appointment $21 (normally $145)
Get started on your Chiropractic journey today with our
$21 Complete Initial New Patient Exam.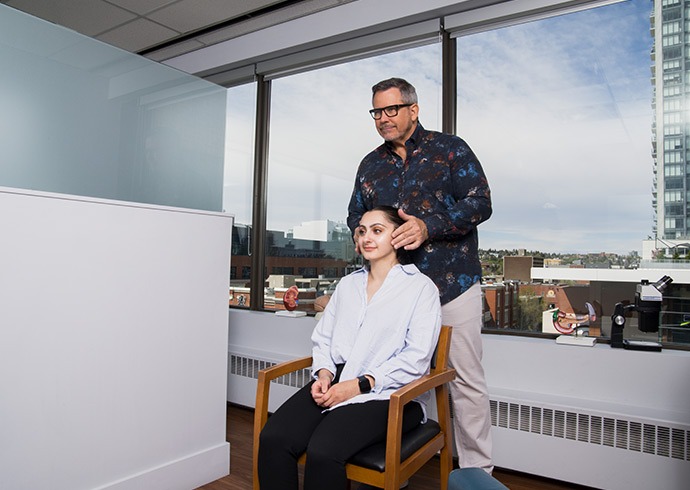 Chiropractic care helps millions of patients with neuromuscular disorders every year. As experienced chiropractors, our focus is on ensuring patients are comfortable and on the road to recovery. Our treatments are based on several years of experience and an in-depth understanding of the human body. You will receive compassionate assistance, expert service, and professional care at Mount Royal Village Family Chiropractic, Acupuncture & Massage.
Why Do You Need Our Calgary Chiropractic Care?
Many patients are intimidated by the concept of spinal adjustments. They hear horror stories about loud noises or pain and are understandably discouraged. In reality, however, chiropractic treatments are nothing to fear, and can greatly improve the quality of your life. Chiropractic treatment can help release the gas, pressure, and tension trapped in the spinal joints, thereby ensuring the entire column is perfectly aligned.
What Are The Benefits of Chiropractic Care?
Chiropractic adjustments make joints flexible and mobile once again, which can help you move around freely without experiencing pain. If the joints are misaligned, they can irritate the nerves around them, causing a great deal of pain. Adjusting the joints and releasing the pressure helps the entire body relax, thereby reducing chronic stiffness and pain by a considerable margin.
Chiropractic adjustments also trigger the body's natural healing process. That is why patients often feel rejuvenated and flexible shortly after their chiropractic sessions. Patients often describe feeling a general sense of well-being immediately following a chiropractic session, which can help both physically and mentally.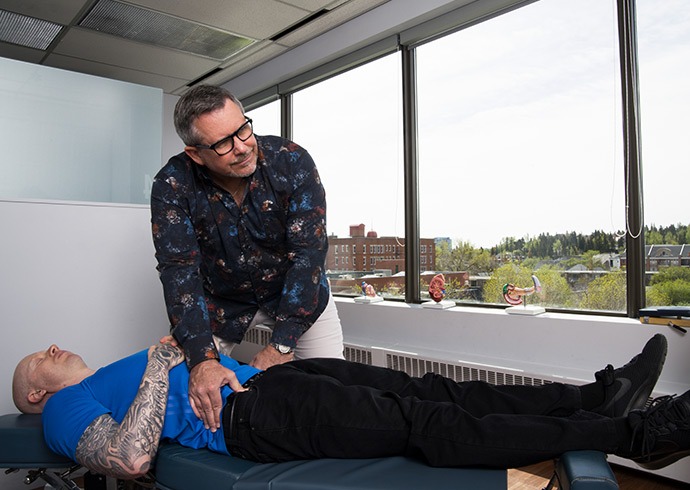 Our Different Chiropractic Techniques
We approach all treatments on a patient-to-patient basis. Some patients require specific and accurate thrusts during treatment, while others need slow, consistent pressure to treat problem areas. Sometimes we need to adjust just one area, while other times we need to adjust multiple areas at once. Our chiropractor will take the time to evaluate each patient's condition before administering a carefully tailored treatment that is right for you
If you want to know more about our high-quality  Calgary chiropractic care or book an appointment, don't hesitate to get in touch with us at Mount Royal Village Family Chiropractic through our Contact Us form or call us at (403) 475-6210.
Our Services

Chiropractic Services

Massage Therapy

Acupuncture Services
Do You Experience Any Of These Symptoms?
We Can Help !